In Akti, it's possible to export invoices to accounting applications through Dropbox. For this purpose, follow the steps as described below.
1. In the Dropbox account, create a folder to which you want to export Akti invoices.
2. In the Settings module, go to the "Integrations" submenu. Click on the Dropbox logo and follow the instructions. When the 2 applications are connected, the little dot in the top left corner will turn green.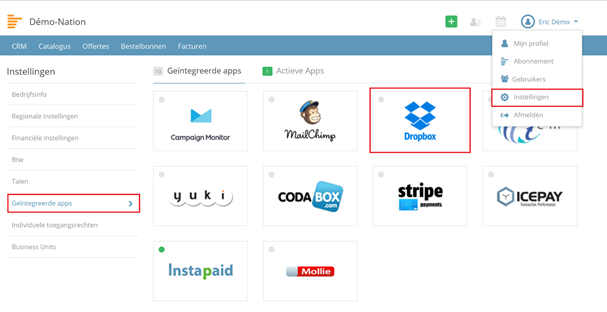 3. Click on the e-fff integration (in the same screen under the accounting integrations). Select Dropbox as the channel and choose the folder you want to export to.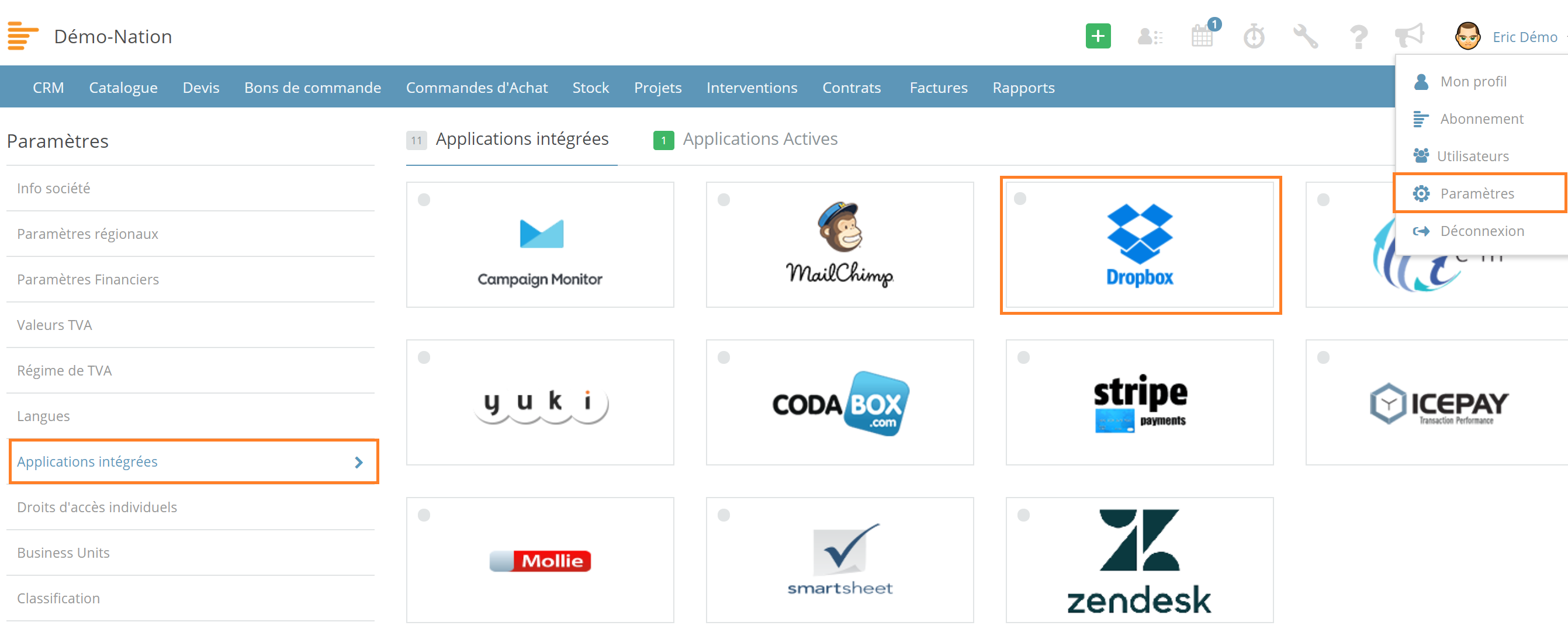 4. Share this file with your accountant so that he can recover exported invoices.
5. You can now export your invoices using the Invoicing module.