To activate the integration with ClearFacts, you must have an existing ClearFacts account.
To link your Akti account to ClearFacts, go to the "Integrations" submenu under Settings and then click on the ClearFacts logo.
In the pop-up that opens, you can now click on "Activate".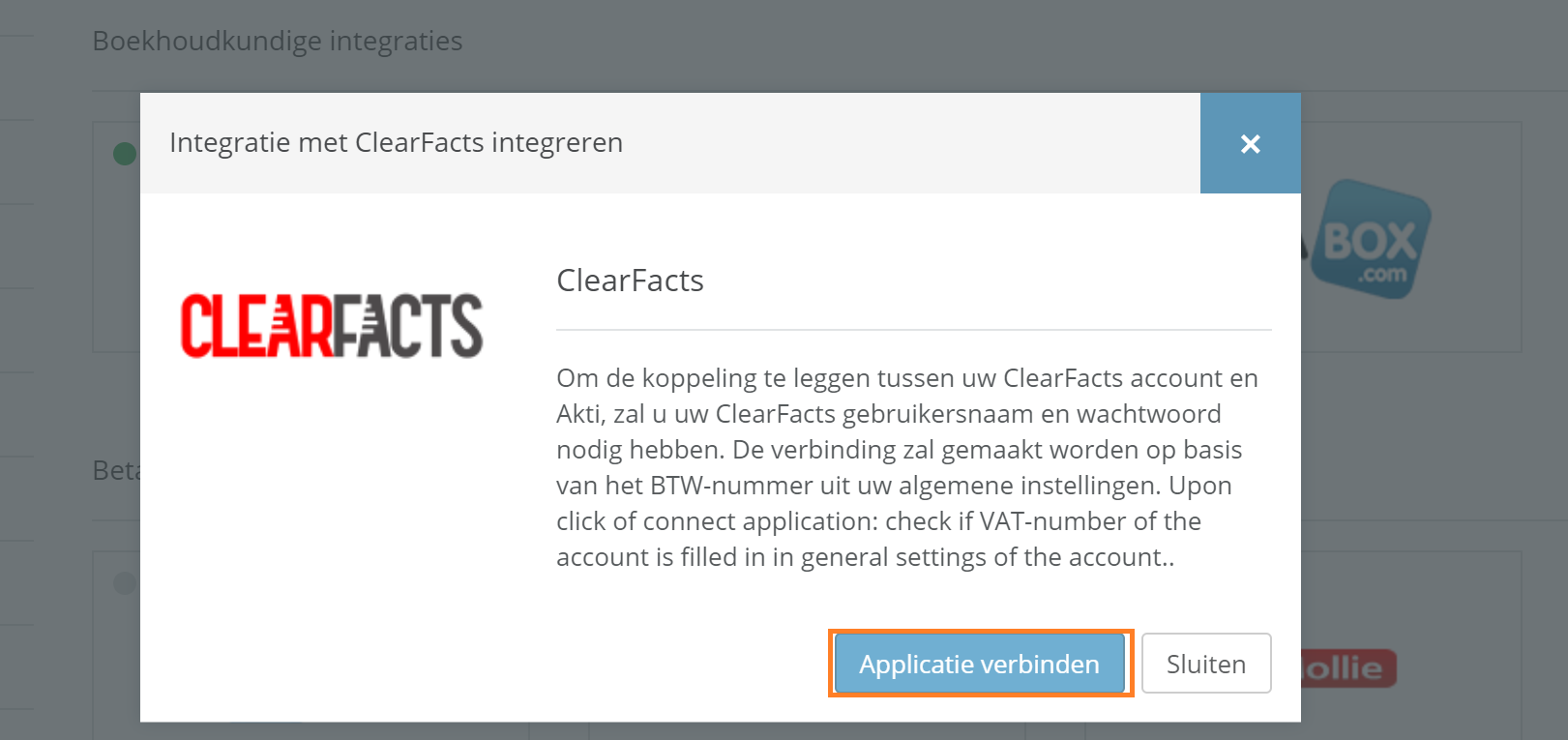 You will now be redirected to the ClearFacts login screen, where you need to enter your username and password before you can click on Login. Once you've entered valid login details, you'll then be redirected to a confirmation screen to link Akti to ClearFacts. Here, click on "Authorize Akti".
Next you will be redirected to Akti. In a final pop-up you can determine by means of the slider whether you want to synchronise payment statuses from ClearFacts to Akti.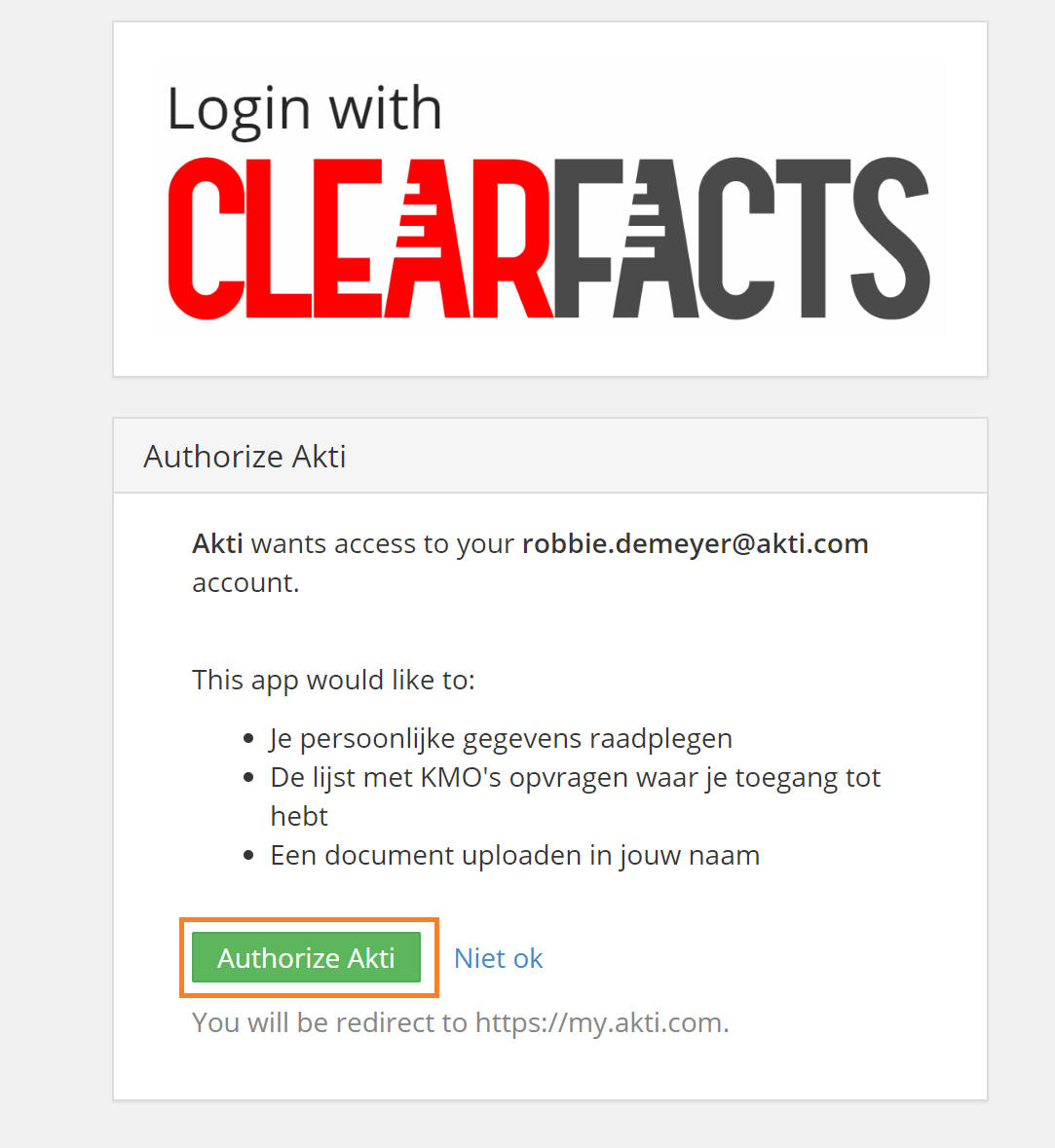 Your Akti account is now linked to ClearFacts as indicated by the green dot next to the ClearFacts logo.
The integration with ClearFacts allows you to export both sales and purchase invoices.
You can now also export invoices to ClearFacts.