To link a Dropbox account to your Akti account, go to the "Integrations" submenu under the Settings module.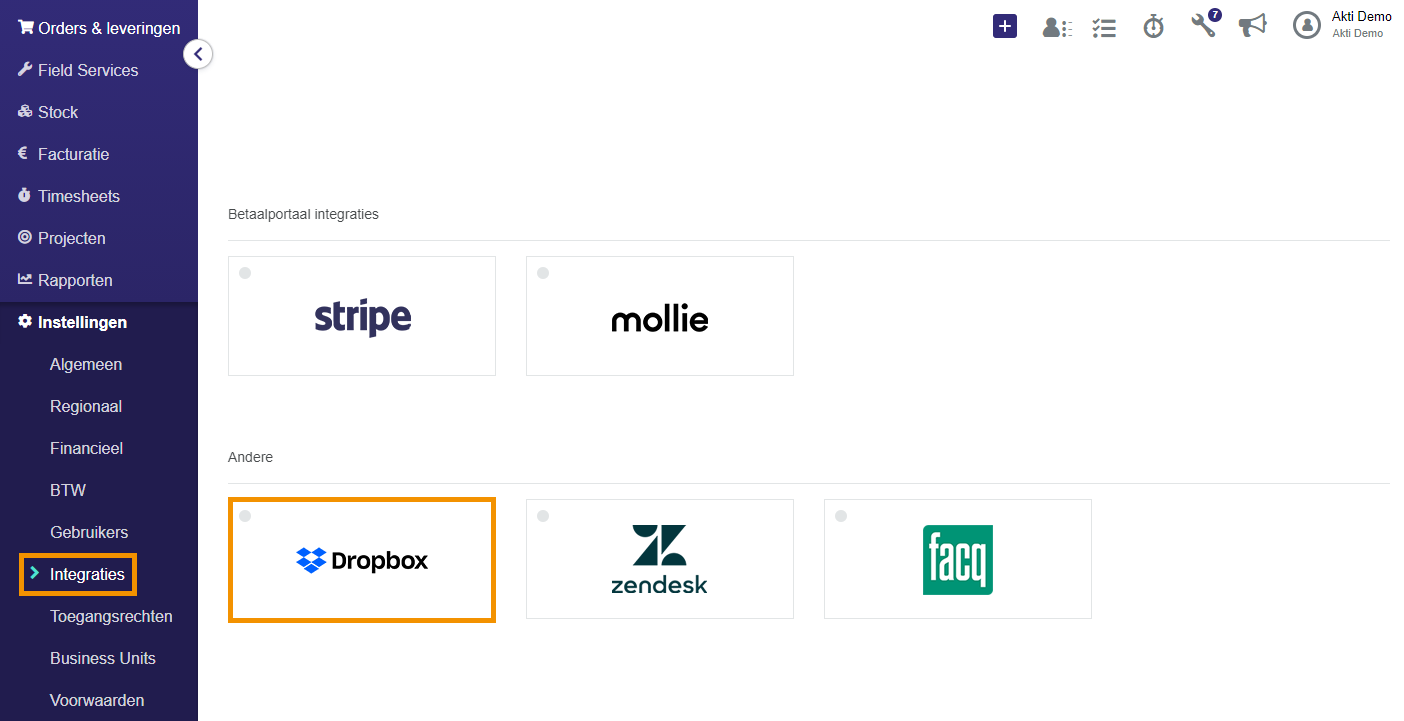 Tip If the integration is already active, this is indicated by a green dot.
After you've clicked on the Dropbox logo, a pop-up will open. Here you can now connect the application to Akti. Finally, you have to sign in to Dropbox with your Akti account, after which the connection is active.
Tip If necessary, log in into your Dropbox account in a different tab. This way, the setup of the link goes faster.