Recurring interventions allow you to define within Akti that on regular interval, during a limited or unlimited period, a new intervention has to be created automatically.
This function is often used to automatically create reuccring maintenance in Akti.
The creation of recurring interventions is very similar to the creation of regular interventions. There are two important differences:
1. Determining the frequency
During the first phase of creating a recurring intervention, you have to determine 3 additional things in an extra step:
From when the recurring intervention starts running.
At what frequency a new intervention must be created.
When to stop creating new interventions. This can be on a certain date, after x number of occurences or without end.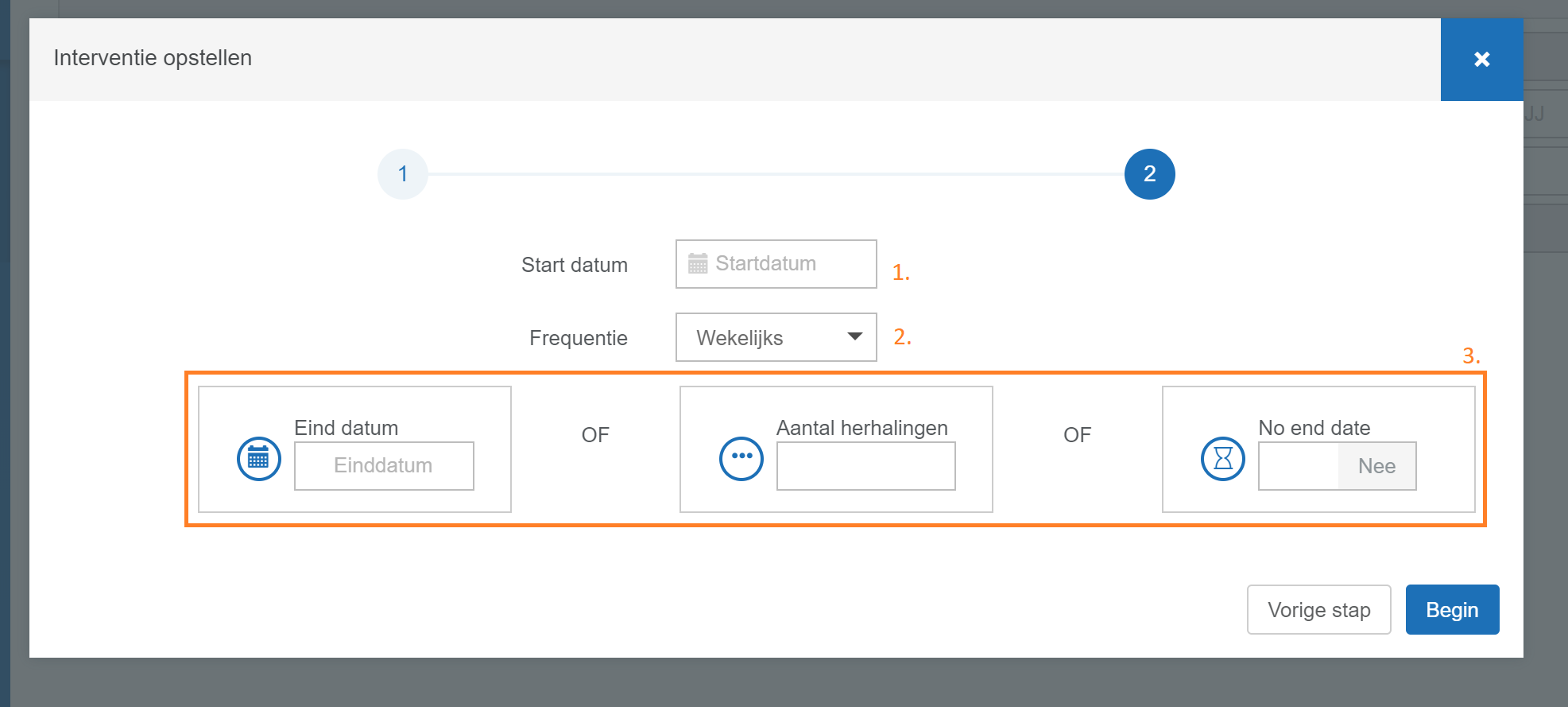 2. Determining the planning
After you have then determined the content of the intervention as you would for a normal intervention, you can plan the intervention. Once again, Akti offers two possibilities:
You already plan the recurring interventions permanently. We recommend to use this option if you are sure of all dates when you will be coming, e.g. every 5th of the month.
You don't plan them definitively yet, but you create them a few days in advance. We recommend using this option if you first need to contact the customer to determine a final date for the planning. The intervention is then created in draft x-number of days before you can contact the customer to agree on a final date.