In this tutorial you'll read how to duplicate an order in Akti. Go through the following steps.
1. Go to the Sales Orders submenu of the Orders & Deliveries module.
2. Select the sales order of which you want to create a duplicate from the list of sales orders.
3. Press on the Actions button and choose "Duplicate".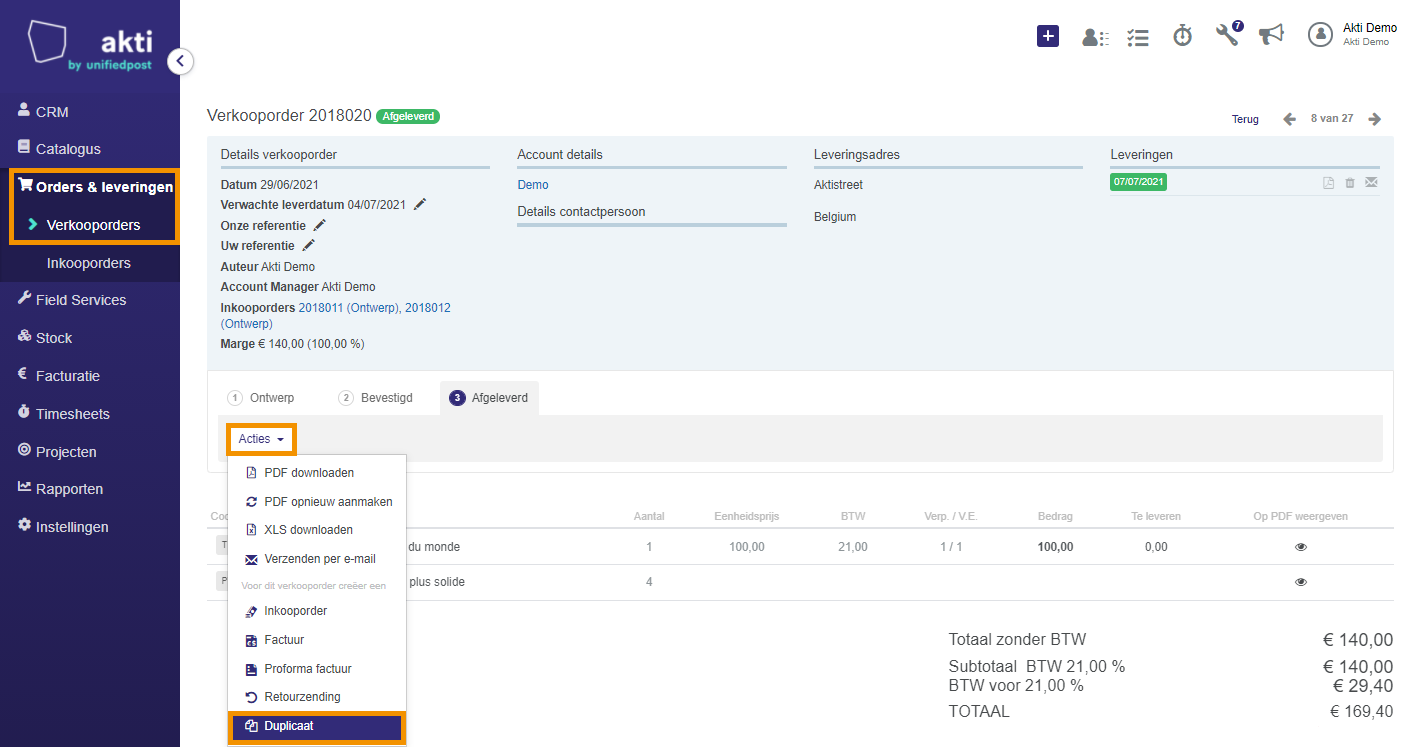 4. A new screen will open, where you can still modify the settings of the order.
5. You can delete the customer account, edit it or choose a new customer account for this new order. Also the other fields can still be modified.
6. If desired, you can still Add content.