It's possible in Akti to upload some attachments to individual orders, to send them along to the customer. To do this, Dropbox needs to be integrated in your account.
Tip You can activate this link by going to Settings and opening the Integrations submenu.
1. Once the link between Dropbox and Akti has been activated, you have the possibility to link files to this document in the draft view of the order. Do this by clicking on Add at the bottom of the admin screen next to "Files". You will also get an overview of the files that are already linked to this document, should this be the case.
Tip The loading time of this option might be a bit longer, because Akti has to actively check the connection with Dropbox.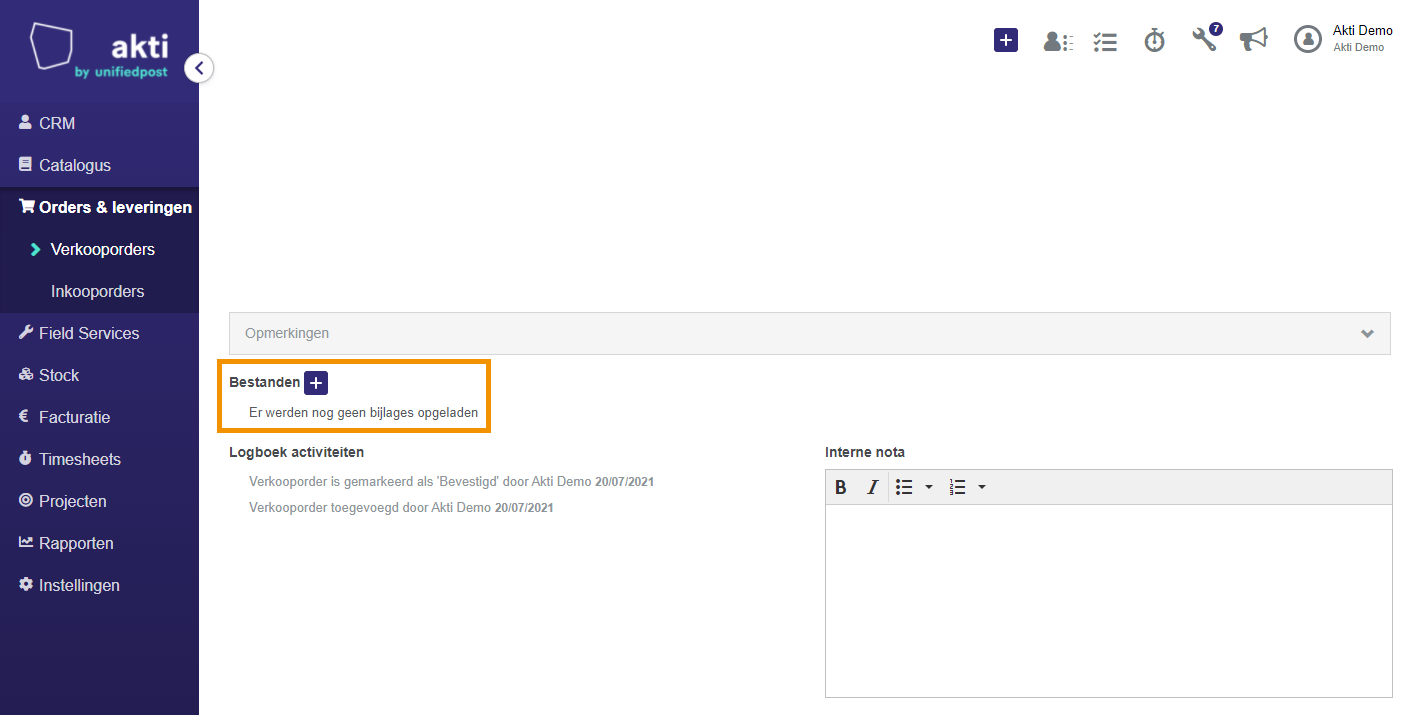 2. In the pop-up that opens, you can then select and upload files as attachments to this order.

3. Finally, while sending orders by email, you can check at the bottom of the mail editor whether you wish to send a PDF version of the attachments.