It's possible to make partial deliveries in Akti. Follow the steps below to find out how to do this.
To create a partial delivery, the document must first be in the "Confirmed" status.
1. Go to the Sales Orders submenu of the Orders & Deliveries module.
2. Click on the sales order of which you want to create a partial delivery from the list of sales orders.
3. In the admin screen of the sales order you can now click on "Create delivery note". Here you can also see the quantity to deliver.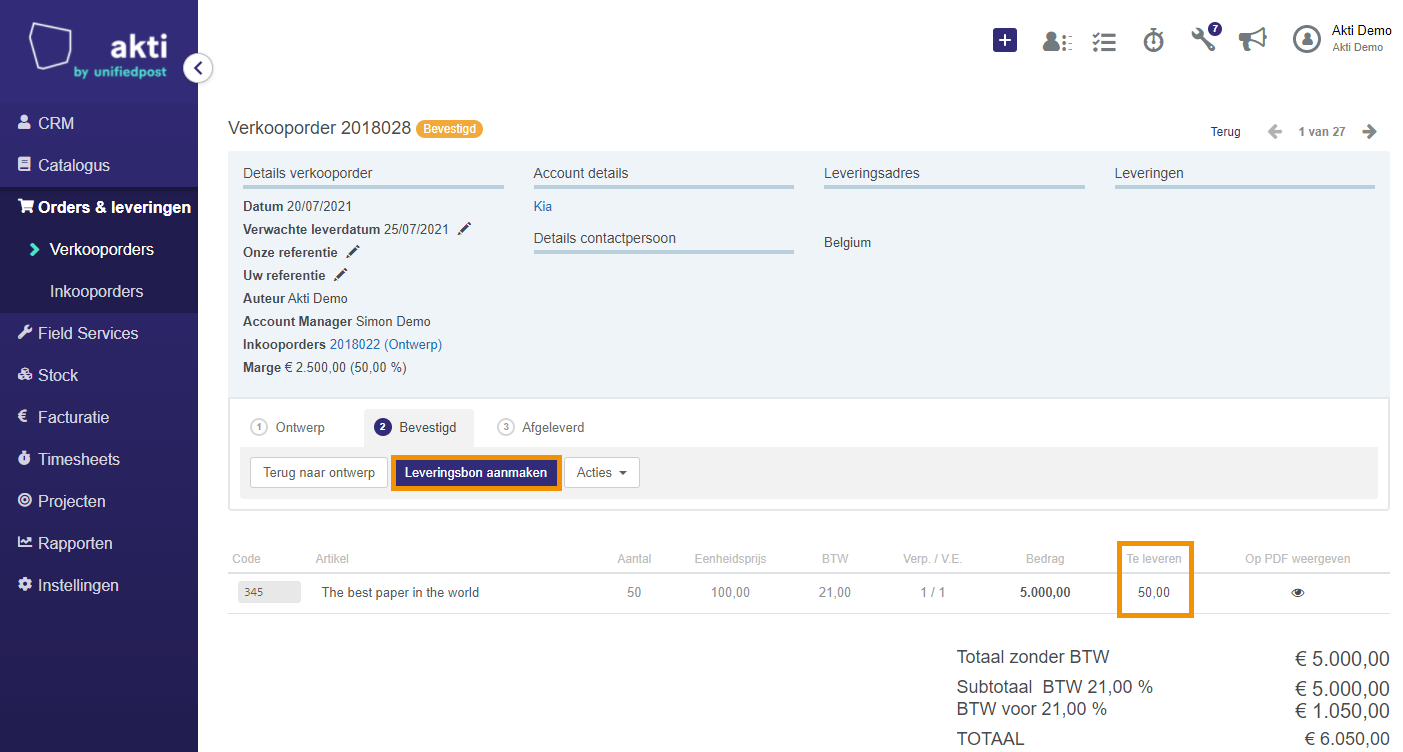 In the pop-up that opens, you still need to confirm the delivered quantities. You can create a partial delivery by entering smaller quantities than the ordered quantity.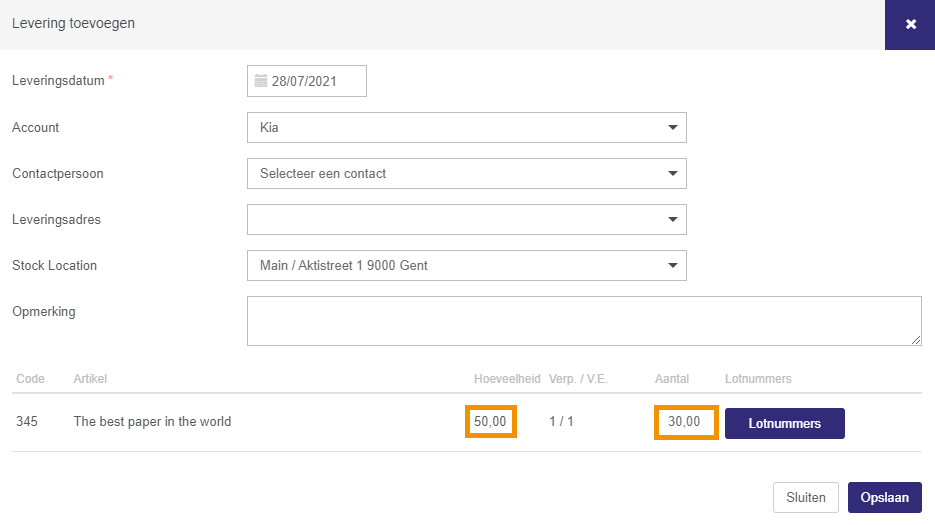 Tip On the PDF of the delivery note, the amount in backorder is still shown.