If you have a valid and active SEPA mandate for a customer, invoices for this customer will be automatically assigned to this mandate. If necessary, you can modify the mandate in the settings of the invoice while creating and/or editing the invoice.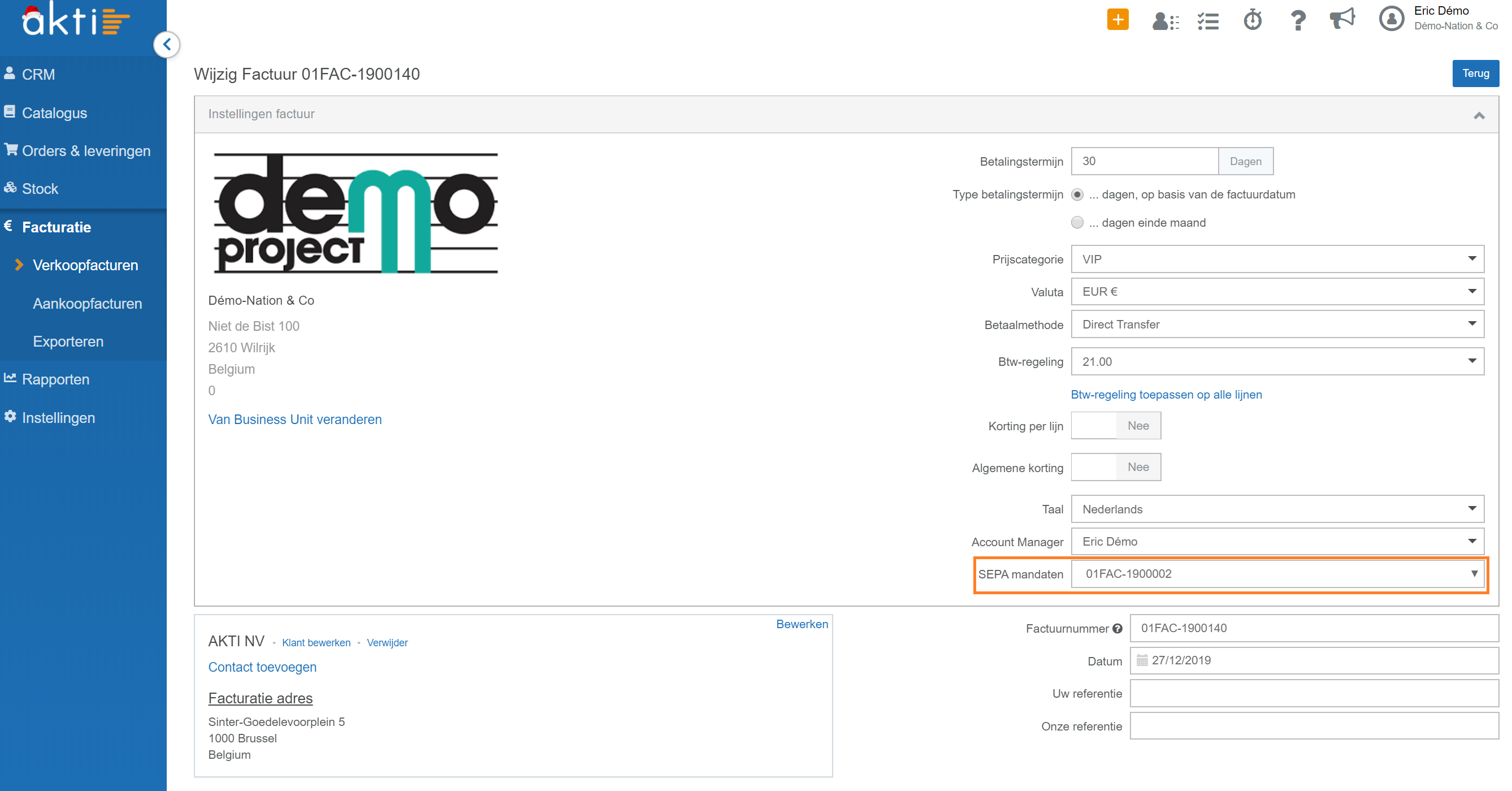 1. You can set up the display of the selected mandate in the list view of the invoices by using column settings.
2. Once sent, the invoice will be available in the first tab of the SEPA module: "Invoices". In this overview you can check all the invoices that you want to direct debit and then click on "Export SEPA file in XML".

3. In the pop-up that opens, you need to enter the collection date and you can set up whether you want to mark the invoices as paid on that date or not. Finally, you can click on "Create".

4. You can then upload this file into the home banking application to direct debit the invoices on the collection date.