If you no longer need a quote you can delete it. First thing first you have to archive the quote then follow these steps:
Click on Quote submenu from CRM module.
Click on and click on Archived Quotes to see the quotes that are archived.
Click on a quote's and click on Delete.
Click on OK button.
You can also delete a quote by clicking on it from Archive Quotes and click on Delete button then on OK.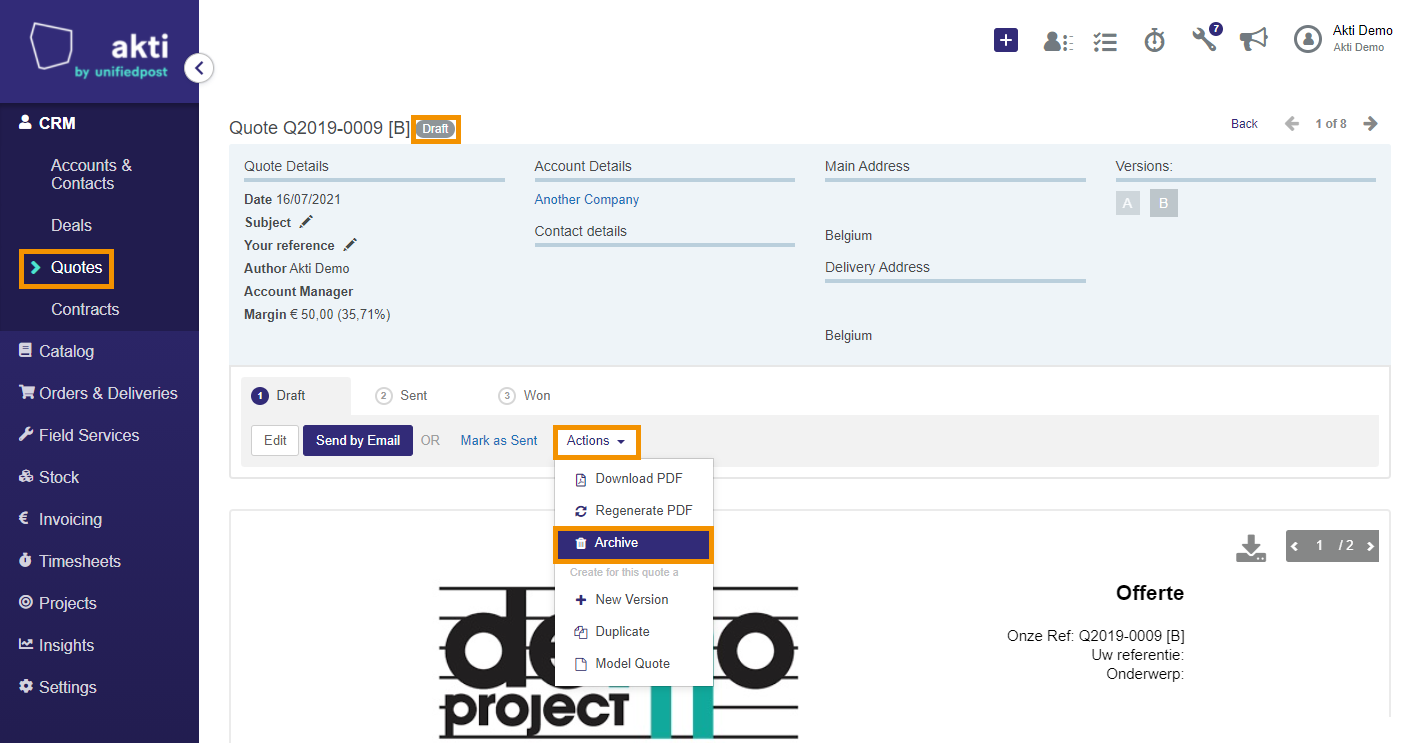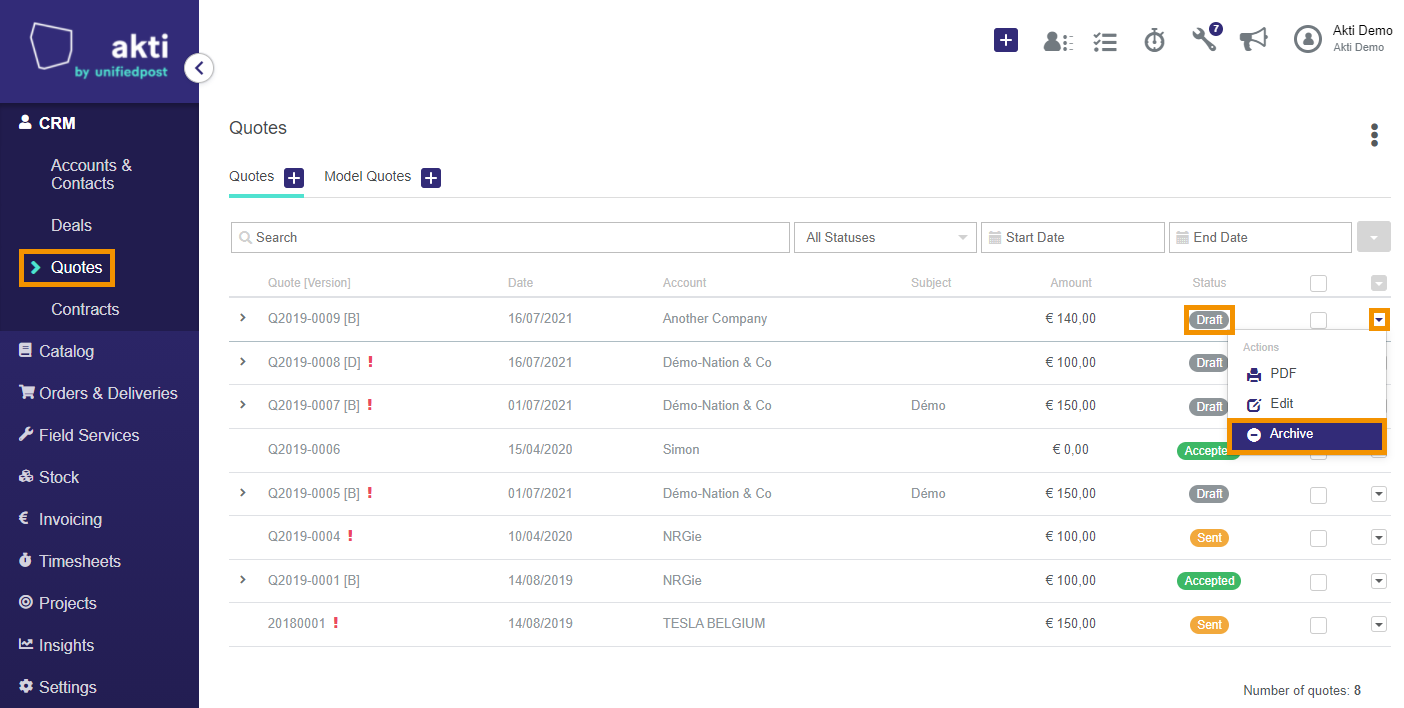 Delete
For deleting multiple quotes you have to select the by clicking on the check marks the click on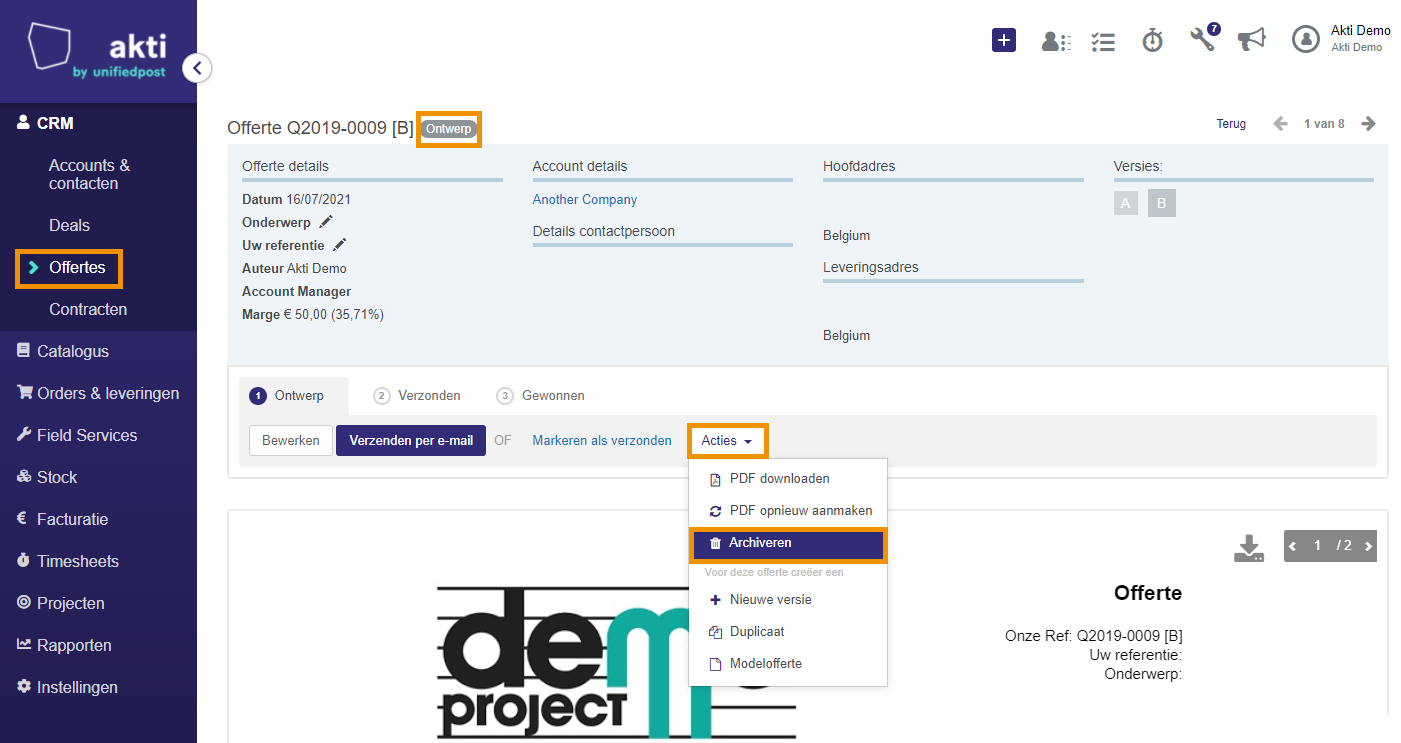 and click on Delete then on OK.Delete