Example: You are the seller and repairer of the most beautiful table in the world. The table is made based on 4x the strongest table leg and 1x the best table top. How can you put this in Akti to obtain an efficient stock management?
1. The first thing you have to do for this, is to create these 3 articles. For more info about how to create an article, click here. Once this is done, you get the following screen:

2. Now that all products have been created, we can start to determine the composition of the most beautiful table in the world. Click on the product in the product sheet and go to the tab "Composed Article".
3. In the screen that now opens, you can check that this article is a composed article. When you do this, you will get the option to Add components.

4. When you click this action, a product catalog pop-up will open and you can search for your components (in this case, our table legs and table top). You can add the articles as components by clicking on Add at the end of the line.
Tip The quantities can be adjusted in the field next to it. For example, I can already specify that I need 4 table legs to make one table.

5. After you have added one or more articles, you will now see them in the composed article overview and you can:
Adjust the quantities if necessary.
Turn the display on the PDF of documents on or off. You can do this by clicking on Cross.
Delete components if you have made a mistake.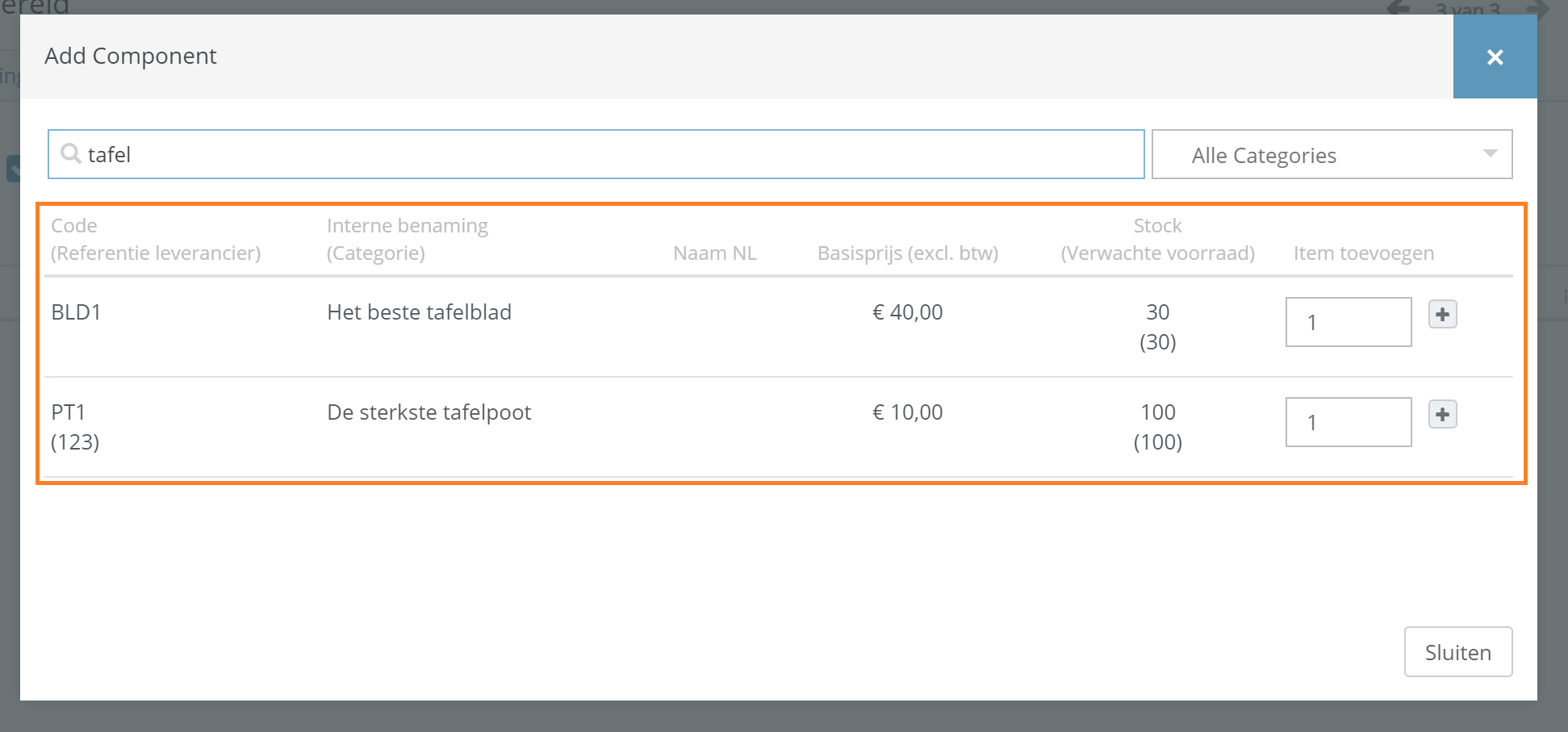 The first composed article has been created. The next step is to use composed articles on documents. For more info on the use and impact of composed articles on documents, click here.