Here we build on this manual and also use the example from the manual "What are variants of products?"
What are types of variants for?
If you have several types of variants that recur regularly, we recommend using types of variants.
Examples of types: material types, sizes, product colors, etc.
By using these types, you will later be able to quickly and easily convert all variants of type to the variant of another type.
In the example of the most beautiful shoe in the world, we can start determining the sizes of the shoe as types. If we then ever make the second most beautiful shoe in the world, these types can be reused.
How to set types of variants?
To create and assign types of variants, click on the dropdown under "Type" in the list of variants and then click on "Manage the list".

In the pop-up that opens, you can now define the accepted values for the types of variants. So in our example, these are size 40, size 42 and size 44. Finally, don't forget to save these values!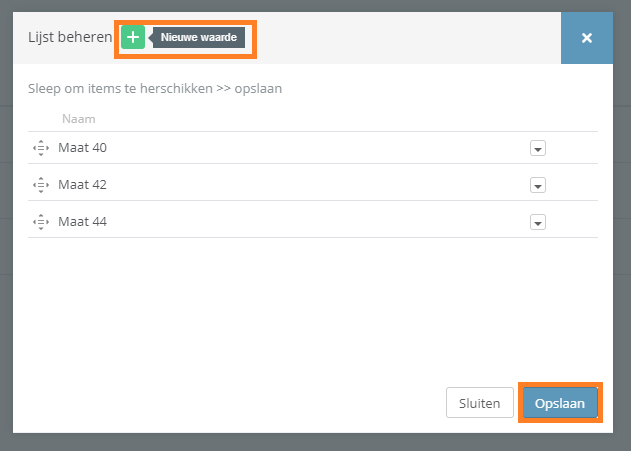 Now that the values have been created, you can use them as a type for the variants by selecting the value from the drop-down list.

For more info on the further use of variants on documents, click here.