In Akti you can create different price lists for articles. This way, you can automatically display different prices depending on which customer orders an article.
To create a new price list, go to the Settings Catalog Settings and then "Price Lists". Here you can now add price lists by clicking on Add.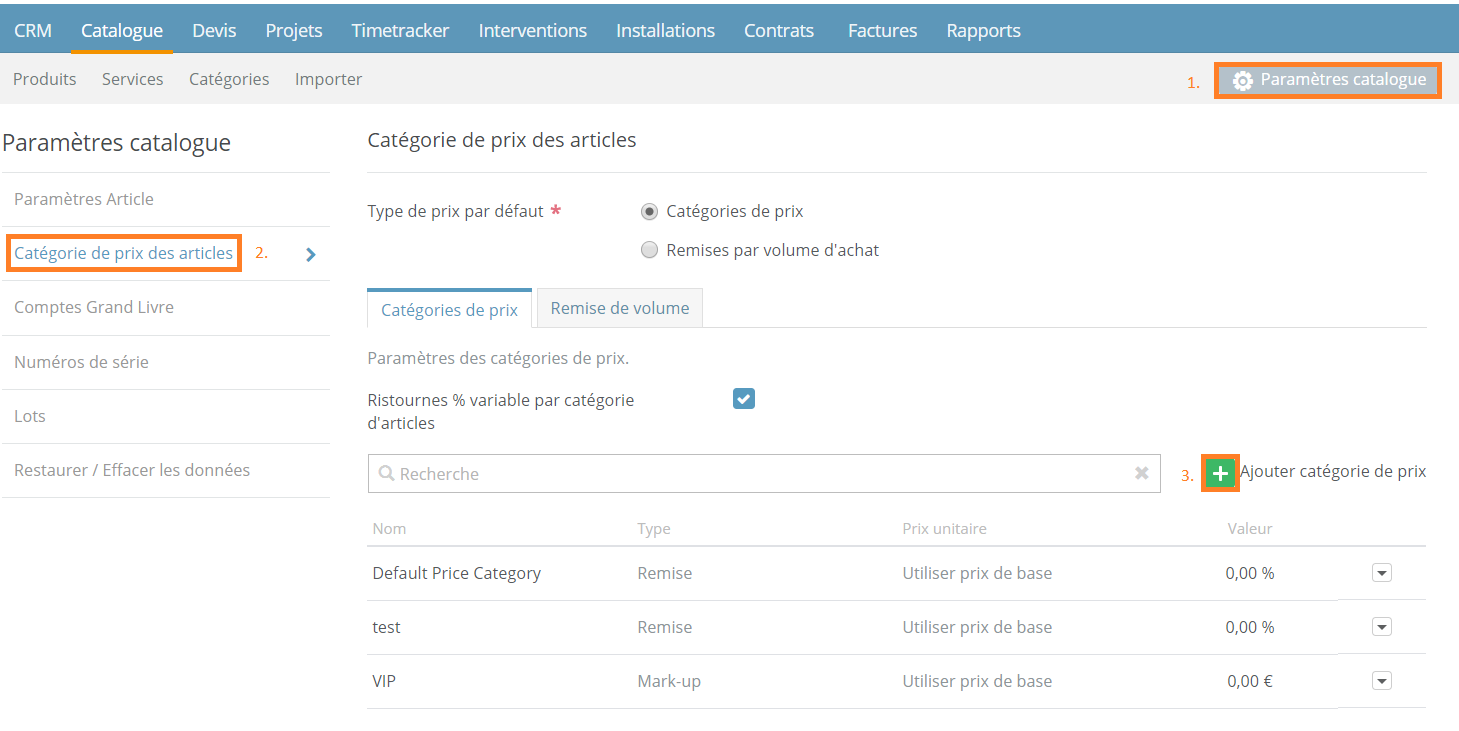 In the pop-up that opens, you must enter the following information:
The name of the list.
The default type of price calculation to be used for this price list (discount, mark-up, profit margin or manual determination).
Based on which price the calculation should be done (base price or purchase price).
The amount to be added or deducted.
Whether it is a percentage or a fixed amount.

Once the price list has been created, you can find the price calculation for individual articles according to this price list in the article sheet. You can also modify the price calculation for this specific article by clicking on Edit next to the price calculation.