It is possible to link a contact person with one or more accounts via the CRM module of Akti. To do so, follow the next steps.
1. Go to the submenu Accounts & contacts of the CRM module and click on Contacts. Then click on the contact you want to link to an account.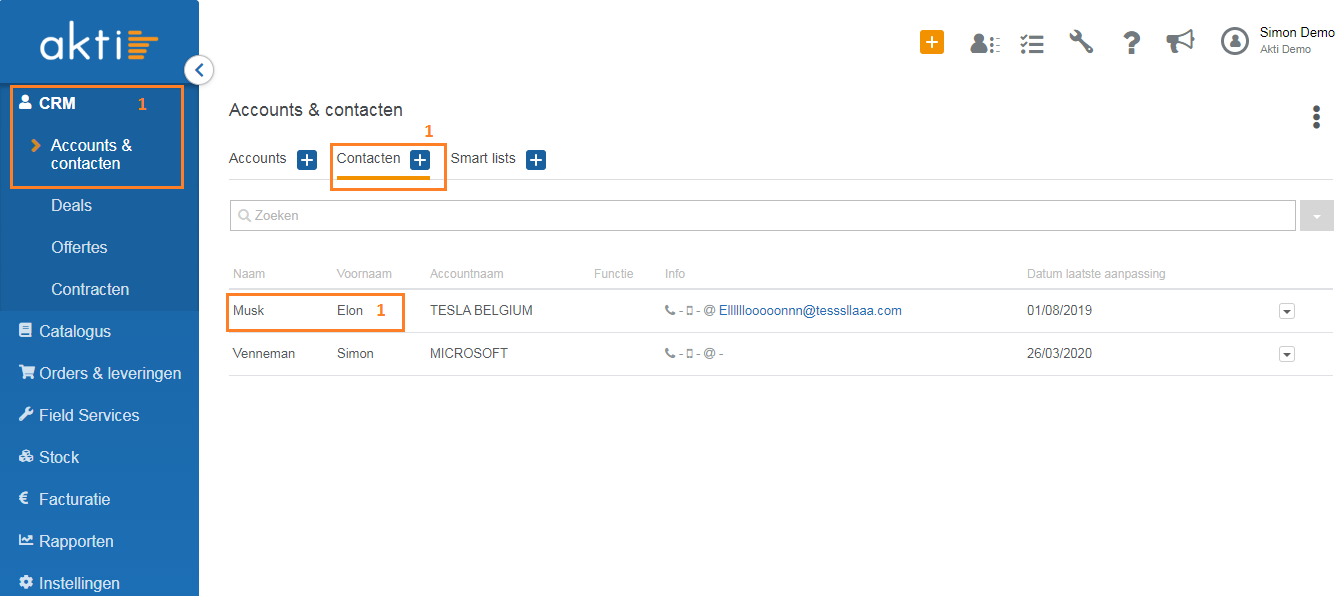 2. Click on Edit to edit the contact.

3. Fill in the contact details for the linked account.
4. A contact can be linked to several accounts. To do this, you can use either the same email address or different email addresses.
5. You can also choose the main account for the contact. To do this, click on Favorite. This account will then appear first with the visible details.
6. You can also disconnect a contact from an account. To do so, click on Delete.
7. To connect a contact to another account, click on "Link to another account".
Tip For an optimal use of the other Akti modules it is recommended to fill in at least the following fields:
The first- and surname of the contact person
The email address of the contact person for each connected account